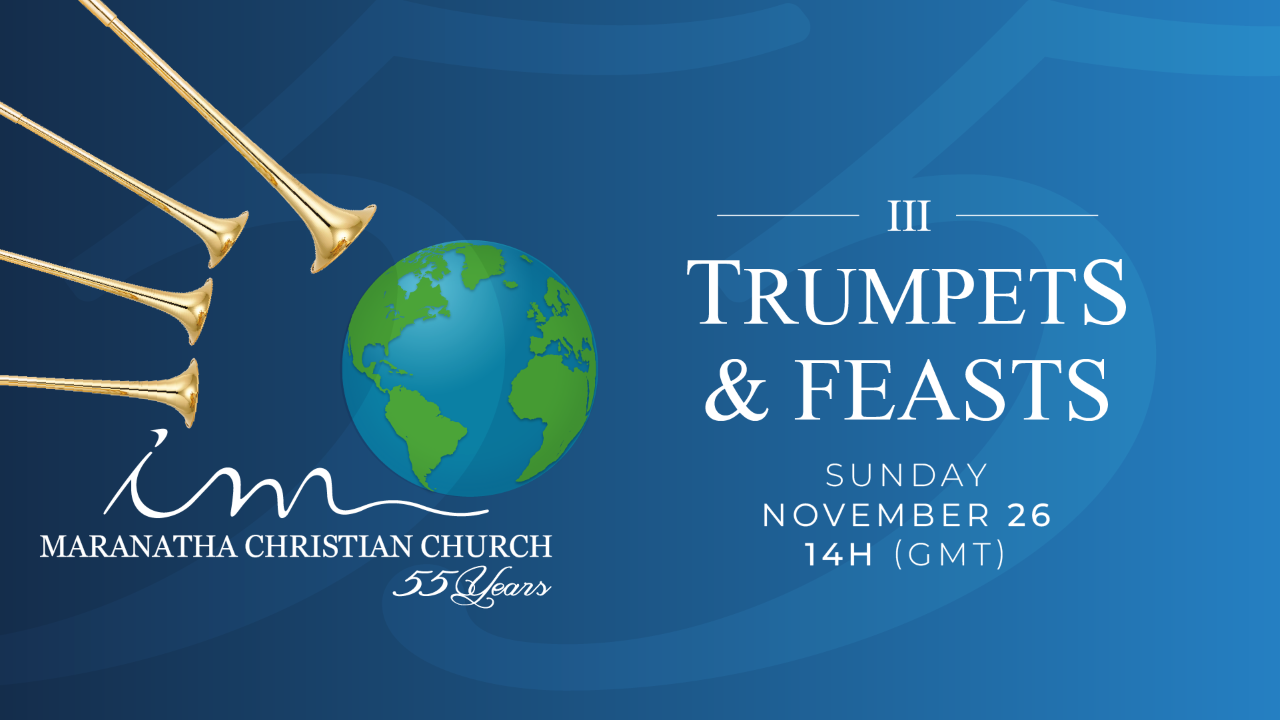 Trumpets and Feasts 3
Maranatha Christian Church is honored to invite you and your family to join the "Trumpets and Feasts 3 – International Service".
This will be an alert to the world about current events that preceed the Lord Jesus' return.
This event will be brodcasted on November 26, at 14H (GMT), to our churches worldwide.
We would like to invite you and your family to participate with us.
See the locations below where the event will take place:
London (London 1 & 2)
Holy Trinity Church
4 Trinity Path, London, SE26 4EA
Oxford
Littlemore Community Centre
46 Giles road, OX4 4NW

Bournemouth
Townsend Community Centre
Jewell Rd, BH8 0LT

Birmingham
Hall Green Baptist Church – Community hall
1250 Stratford Road, B28 9BQ

Eastbourne
Community Wise
Ocklynge Rd, BN21 1PY

Dublin (Ireland)
Addison Park, 54 Addison, Dr 11, D11 E045
Please join us in this special day. We are looking forward to meet you.
Youtube Channel
If you are not able to attend the event in any of the locations above, you can access our Youtube channel and watch it live.
https://www.youtube.com/@IgrejaCristaMaranataOficial
ENGLISH
PORTUGUESE
Please subscribe to the channel and enable the notification bell to make sure you receive an alert when the event is live.
Note – There will be a dedicated link to hear the event in English.
---